Who is You 2.0?
Apr 20, 2023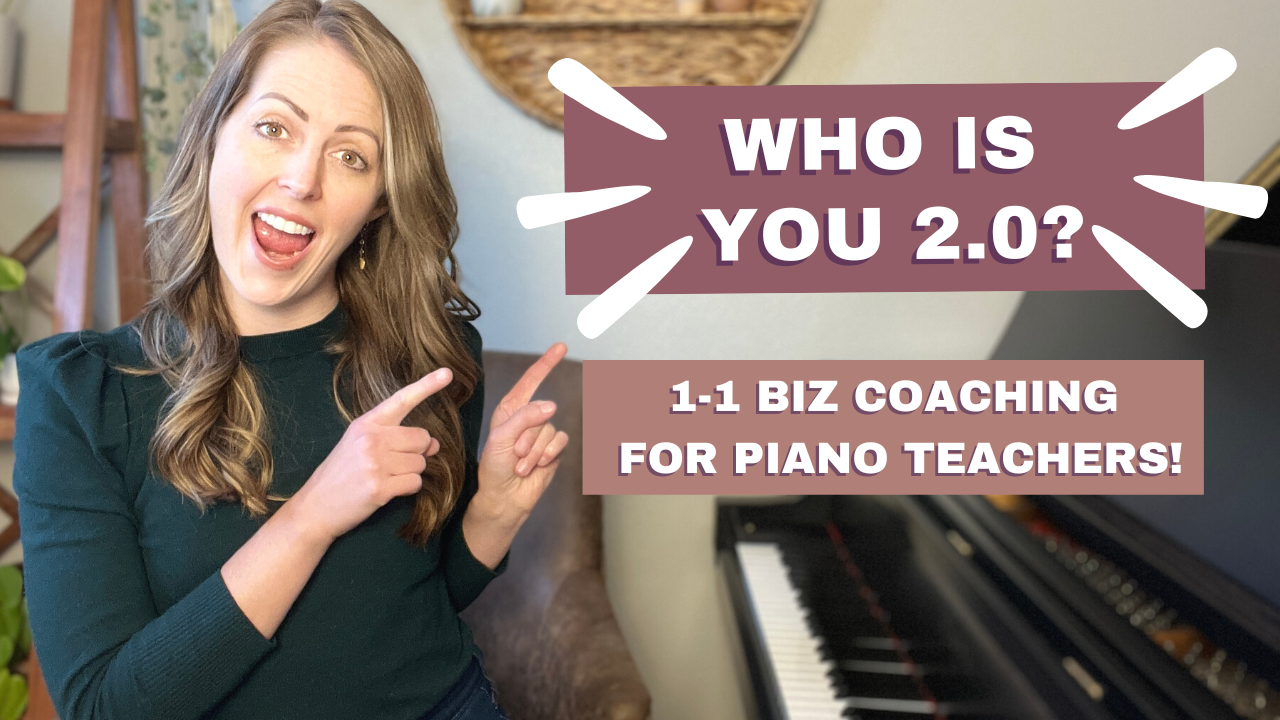 Every single time I've increased my income it's come directly after I linked arms with a mentor.
‌
Investing in business coaching has given me access to people (and their helpful knowledge) that are doing things I want to do.
‌
It used to be hard for me to invest in myself and my business, but I realized if I wanted to do something bigger, I needed to be around others that were doing something bigger, too.
‌
And every single time I've invested in a mentor, that money has come back to me tenfold.
‌
I'm at the point in my business where I have sought coaching 4 times. And every single time I've invested in that mentorship:
‌
My intentions were amplified.
My actions were bigger.
‌My worries slipped away.
‌And I immediately started to transform from the inside-out.
‌
I've been able to see glimpses of me in the future….the "Me 2.0" that I'm constantly working to become.
‌
I've become more confident, and empowered, and my life reflects that.
‌
It's no surprise that I have been able to accelerate my results and cut back my work hours from 50 per week to an average of 25 per week…
‌
And that I've been able to increase my income significantly (to be exact, it's doubled in the last 3 years).
‌
I've realized the importance of having people in my life that are further down the path, doing what I want to be doing in the future.
‌
People that can help me see beyond where I am and forge a path to where I want to be.
‌
At the end of the day, there's only so much you can do alone.
‌
If you want to go the distance as a piano teacher and create unicorn results in your business, leveling up your studio policies, streamlining your business practices, and amplifying your marketing so that you can grow are ESSENTIAL tasks.
‌
And when you do these things, you'll also have more fun. 💁‍♀️
‌
If you want a one-of-a-kind experience to match your one-of-a-kind brilliance (even if
you don't know what that is yet)...
‌
Join me for exclusive, one-on-one, business coaching.
‌
I currently have TWO SPOTS open.
‌
During these 10 weeks together, not only will you transform the way you run your business, you'll grow immensely as a person and an entrepreneur and I'll be with you, every step of the way.
‌
Because the truth is, if you don't feel SAFE to transform, you'll never do it.
‌
And my #1 focus is creating a container that fosters safety, trust, and belonging where you will THRIVE.
‌
I currently have a stop open for private business coaching (as of the date this is being published)!
‌